Moody Spring: Splendid Slip Dress
I love that the photographers I shoot with are also my friends. We know each others strengths and quirks, and can bounce creative ideas with each other. I met up with my gal, Natasha, and got to chat and catch up on life while strolling the neighborhood and snapping pics in my slip dress from Splendid. I love the 90s vibes it gives off, making it easy to dress it up or down, while the cut and shape keeps it moody, sexy, and rocker chic. This slip dress is versatile and easy to style, and the neutral shades never go out of fashion.
Minimalist
You can't go wrong with simplicity in this slip dress.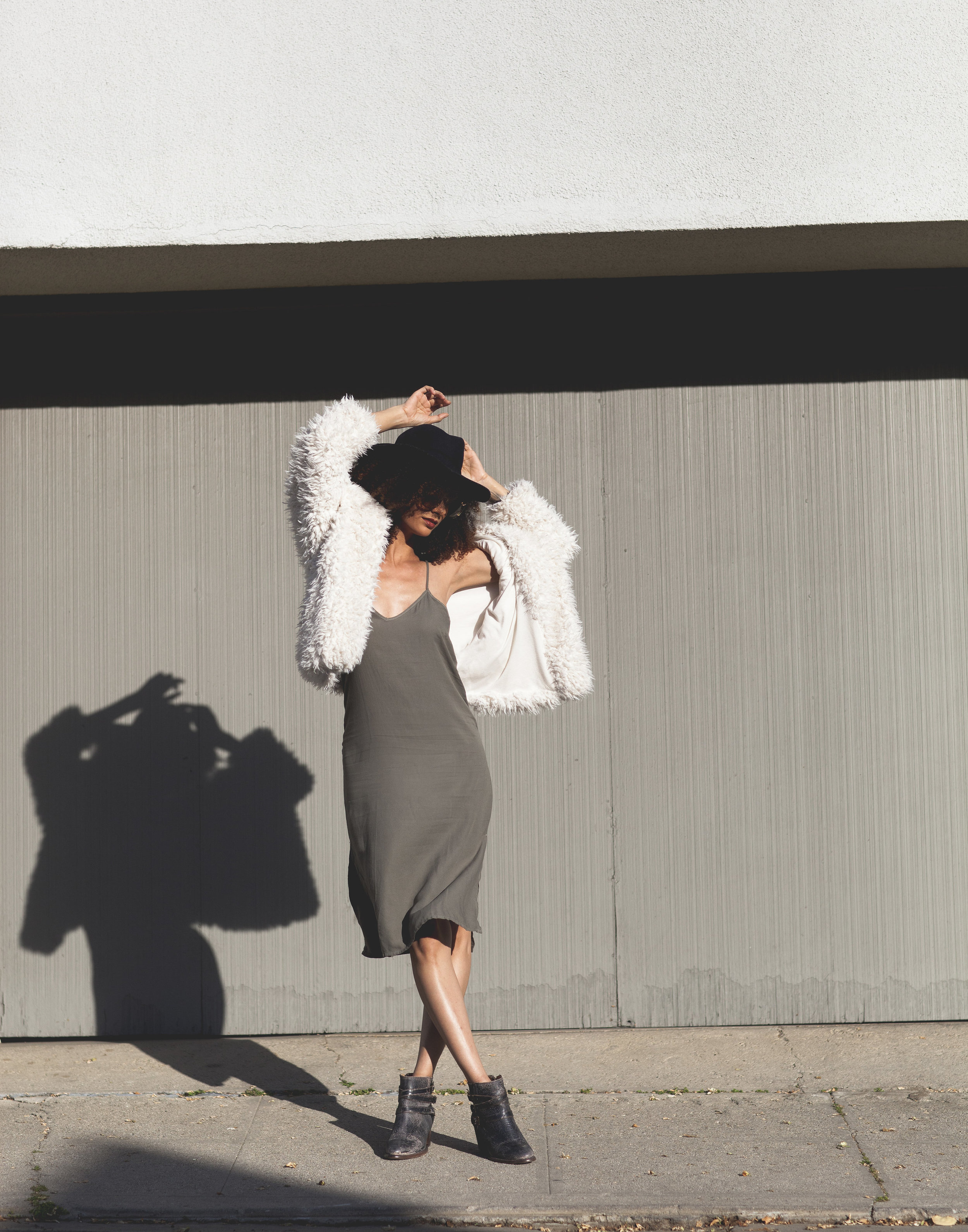 Add a little funky flare to the slip dress with retro sunglasses, boho leather boots, and a statement coat.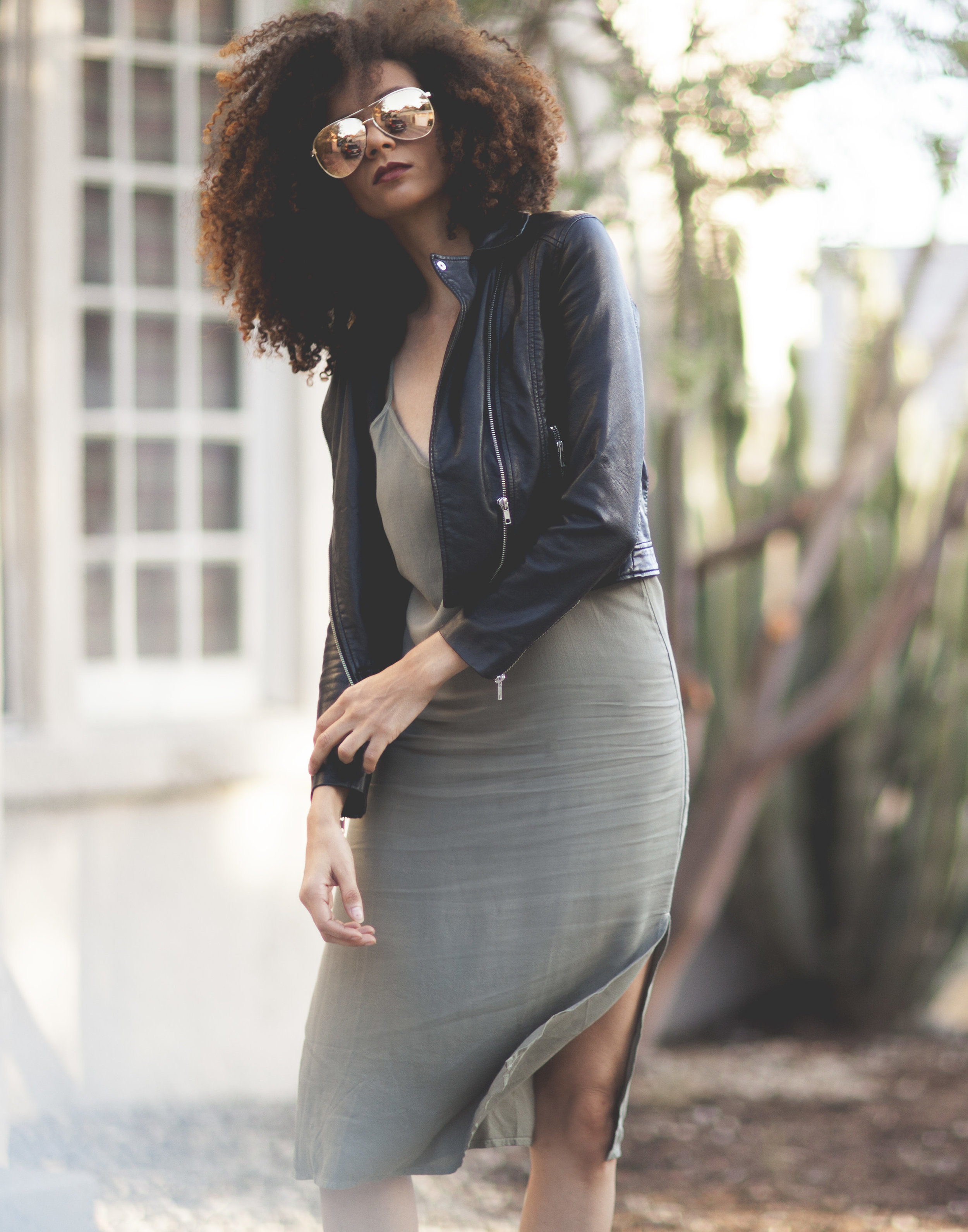 Add accessories and put on a leather jacket for versatility and warmth on those cool spring and summer nights.